Celebrating the difference you are making to the world, wherever you are!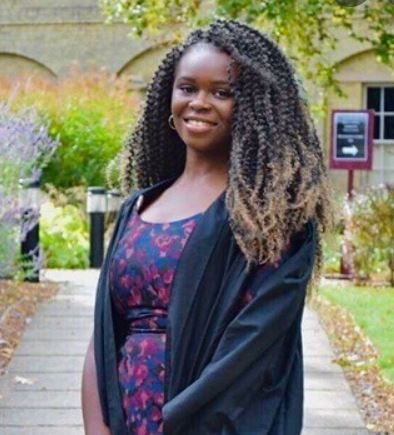 Folu Ogunyeye
Class of 2018
Folu Ogunyeye (2018)
Folu grew up in Milton Keynes. She came to AHS for the sixth form, maintaining a strong work ethic and excelled across her A Level studies. She attained two A*s and an A, securing her Human, Social and Political Sciences (HSPS) place at the University of Cambridge.

In her first year at Cambridge, Folu mentored four Black female sixth form students through the HSPS admissions process, helping all four to gain offers. At Cambridge she managed to juggle her academic workload with two committee positions (ACS Welfare Officer and International Development Officer for Cambridge Hub), and was funded to do two months volunteering in Tanzania with the Cambridge Development Initiative.

In her second year, she continued to pursue opportunities to serve the Black Cambridge community and was selected as a Co-Researcher on the University's Access and Participatory Plan: Participatory Action Research (APP PAR) project. Here, Folu worked in a team with two other Black students to research solutions to the issue of academic attainment gaps among Black students. They compiled a report on the strategies employed across various universities to support Black students, before presenting these ideas to the Vice-Chancellor. They also organised surveys asking students about their experiences, mental health, and the support systems available to them. Folu later proposed a Black Students' Advisory Hub as a centralised physical and online space providing academic and pastoral support for Black students. After presenting these ideas in February 2020, her proposal was selected by the Vice Chancellor and Pro-Vice Chancellor for Education for further research and has since been committed to funding. Folu plans to develop a physical office space to support Black students once the Covid-19 situation improves.

Folu is also the founder of Vamos Careers (Vamos), a social enterprise that provides careers support to disadvantaged students by making personalised tools and resources available online for this digitally native generation. Folu observed that traditional forms of career guidance, most notably university career services, were being less and less utilised and she founded Vamos to fill this gap. Since launching in December 2019, the organisation has worked to achieve this goal through producing multimedia careers content. The online platform includes blog posts, video series and newsletters, and is split into three categories: exploration, preparation, and action. As CEO, Folu heads a team of six and has worked to develop Vamos into a viable business model. This includes Folu's plans to grow Vamos' student user base through creating collaborative career resources on their app with relevant student societies and start-ups, as well as with relevant higher education charities and graduate recruitment agencies. They also plan to generate traffic towards the app through their online publication, Vamos Insights (launched 1st March 2021), where the team interview prominent students and young professionals across various industries and produce reviews and recommendations on various types of career resources.
Folu noted that too often, the only way to work out one's careers options was via extremely competitive insight schemes and sought to democratise this access to careers insights through Vamos. She designed an app where students will be able to enjoy a centralised space which connects them to the career resources and opportunities that best fit their individual needs according to background, skills/interests, and current stage in their career journey (for example, recommending Rare Recruitment's Advancing Black Leaders programme to a Black student interested in banking or technology). Within one month of ideation of her initial concept, Vamos was shortlisted as a Downing Enterprise finalist, where they pitched to a board of investors. Although the team were not selected as winners, Folu continued to refine the business plan, and in October 2020, she was announced as one of 64 individuals selected out of over 750 applications for the 2020/21 Innovate UK Young Innovators Award. This award provides a £5,000 grant, 12 months of one-to-one business support, and publicity opportunities to be a role model for young people – all of which Folu has put towards growing Vamos. Currently, the team is working on the app Folu has designed in partnership with U.S. developer Apsy.io, which began Beta-testing in April 2021.
One of Folu's proudest achievements is being able to give back to her local community in Milton Keynes by volunteering on the advisory board of her church's educational charity. SIEVEMK Gateway is a local community-led charity that offers affordable teaching, mentorship, and scholarship opportunities to young people from ethnic minority backgrounds. After the charity was negatively impacted by COVID-19, Folu designed and led the fundraising proposal for an e-learning program, which was then selected for a £40,000 grant from the Social Enterprise Support Fund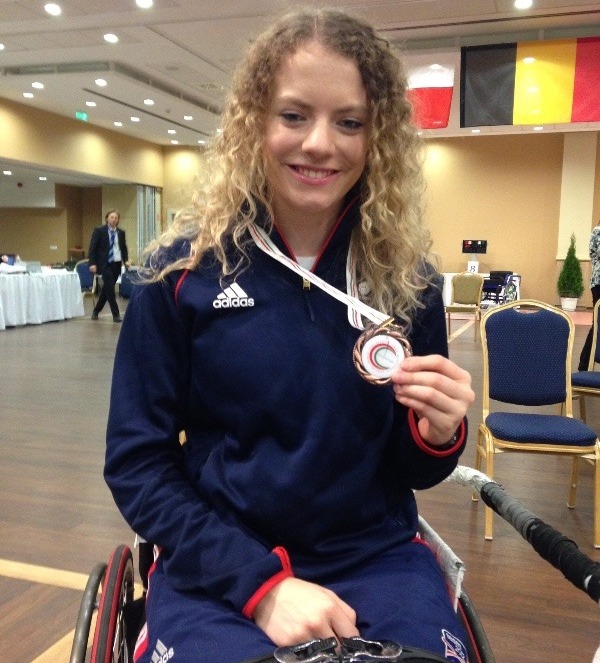 Gemma Collis-McCann
Class of 2011
Gemma Collis-McCann (2011)
Gemma Collis grew up in Buckinghamshire as a competitive athlete in multiple sports: figure skating, hockey, 100 metres running, and triple jump, in the last of which she hoped to compete in the London 2012 Summer Olympics. But in July 2008, aged 15, while in her last year of GCSE she developed complex regional pain syndrome, causing altered sensation and extreme pain in her right leg, making her dependent on crutches or a wheelchair from then on. She changed from participating in sports events to coaching, officiating, and volunteering at them. In 2010, she discovered she qualified to play wheelchair basketball, and played for Wales u25s at the Lord's Taverners Wheelchair Basketball Celtic Cup 2011.
She was educated at the Durham University from 2011, where she was asked if she would be interested in fencing by professor and GB wheelchair fencing coach Laszlo Jakab in 2011. Jakab would become her friend and was a witness at her wedding. She competed in the Paralympics in London in 2012 after less than a year in the sport. In the team event she came sixth with team mates Gabi Down and Justine Moore. She fenced again at the Paralympics in the 2016 Rio, where she was ranked eighth in the Women's Category A Épée. In 2017 she had her right leg amputated as a result of the pain from complex regional pain syndrome.
Gemma Collis married fellow British Paralympian Craig McCann in July 2017; both took the hyphenated last name Collis-McCann. He had competed at the 2012 Paralympics in wheelchair fencing, then switched sports to para-cycling by 2017.
In 2018 Gemma Collis-McCann gained a gold medal at the World Championships in Montreal. She beat her oponent in the deciding match where she won 15–13.
She is vice-chair of the International Wheelchair and Amputee Sports Federation's Wheelchair Fencing Athletes' Council. In 2021 she joined other international representatives including Ksenia Ovsyannikova on a new Gender Equity Commission set up to look at Wheelchair Fencing. In July 2021 she and three sportsmen, Piers Gilliver, Dimitri Coutya and Oliver Lam-Watson were identified as the British wheelchair fencing team who would compete at the delayed 2020 Summer Paralympics in Tokyo. Her selection followed 18 months when she did not compete due to the COVID-19 pandemic, including the closing of the Tokyo qualification window by the International Wheelchair and Amputee Sports Federation. She has qualified for three Paralympics, but in Tokyo she qualified for both the Category A epée and the sabre.
From Wikipedia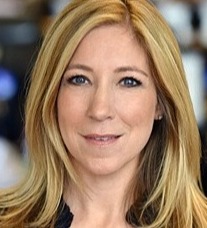 Joanna Gosling
Class of 1988
Joanna Gosling (1988)
Joanna Gosling was born and raised in Aylesbury, where she was educated at Aylesbury High School. She was academic and had a flair for languages, and went on from school to study at the University of Birmingham, from where she has a degree in French.
After graduating she decided on a career in broadcast journalism. She attended the University of Grenoble in France, and had originally wanted to be a war correspondent.
She began her broadcasting career as a trainee reporter, completing a series of work placements at Birmingham's BBC WM, Fox FM in Oxfordshire and BBC Radio Scotland in Edinburgh, before securing her first full-time position with Independent Radio News where she read the news for Chris Moyles on Capital Radio. She worked as a freelance reporter for Central Television and later Sky News, and has been with the BBC since August 1999. As a presenter on BBC News 24 Gosling initially worked on the overnight slot when the channel was simulcast with BBC One and BBC World, before moving to the 9:00 am–1:00 pm morning shift. She was part of the team which anchored coverage of the first anniversary of the September 11 attacks in 2002. During summer 2006, she appeared as an occasional presenter on BBC Breakfast.
In April 2010, Gosling was at Heathrow Airport reporting on the events surrounding the air travel disruption following the eruption of Eyjafjallajökull which forced the closure of airspace throughout much of northern Europe. In May 2010 she was seen reporting from Westminster in the aftermath of the 2010 general election as Labour and the Conservatives tried to negotiate a deal with the Liberal Democrats to form a coalition government, and on 11 May broke the news that Gordon Brown would resign as Prime Minister.

She presented analysis of the televised economic debate following that programme on 23 June 2010 alongside Nicholas Owen, the programme being a response to the previous day's emergency budget, and in August interviewed the jazz singer Jamie Cullum as he prepared to give a concert as part of the 2010 Proms at London's Royal Albert Hall. In December 2010 she spoke to Matt Cardle, the winner of the seventh series of The X Factor, which had been announced the previous evening.[13] On 29 April 2011 she was part of the BBC team which presented coverage of the wedding of Prince William and Kate Middleton. She presented the BBC News programme on 18 April 2017 that broke the news of Theresa May calling for a snap general election.
In 2008, a clip involving Gosling was included in a list of five "corpsing" on air moments by Channel 4 News, corpsing being a term used in broadcasting to describe someone breaking into uncontrollable laughter live on air. While presenting on the BBC News Channel, she has a giggling fit after forgetting the name of her co-presenter, Julian Worricker.
Her first book, Simply Wonderwoman: A survival guide for women with too much to do, was published in October 2011 by Kyle Books. It is a guide for busy working women with children. The book was serialised in the Daily Mail. Her second, Homemade Simple: Stylish, Practical Makes for Living and Giving was published in September 2013. The book features a series of projects for making things for the home.

From Wikipedia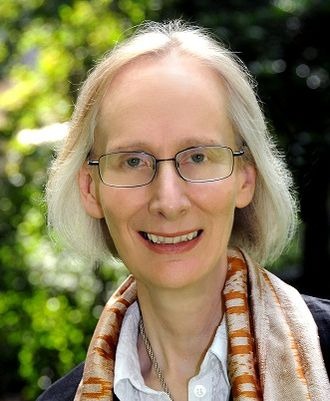 Dame Anne Mills
Class of 1967 (GCSE)
Dame Anne MillsDame Anne Jane Mills is a British authority on health economics. She is Deputy Director and Professor of Health Economics and Policy at the London School of Hygiene and Tropical Medicine. She was educated at Aston Clinton Primary School, at AHS for her GCSEs, and at Oxford High School for her A Levels. She studied history and economics at St Hilda's College, Oxford, and graduated from the University of Oxford with a Bachelor of Arts (BA) degree in 1973.

She completed a postgraduate diploma in Health Service Studies at the University of Leeds in 1976. She undertook postgraduate research in health economics at the University of London, and completed her Doctor of Philosophy (PhD) degree in 1990.

Mills' major domain of research is on ways of providing efficient and equitable health care in low- and middle-income countries. Her work began in the 1980s in Nepal on the cost-effectiveness of interventions for malaria. She is a member of the Disease Control Priorities Project.

Mills has been Vice-Director of the London School of Hygiene and Tropical Medicine since 2011. She became a Foreign Associate of the Institute of Medicine in 2006, President of the International Health Economics Association in 2012 and joined the Board of Health Systems Global the same year.

In the 2007 New Year Honours, Mills was appointed a Commander of the Order of the British Empire (CBE) "for services to Medicine". In the 2015 New Year Honours, she was appointed Dame Commander of the Order of St Michael and St George (DCMG) "for services to international health". Mills was elected a Fellow of the Academy of Medical Sciences (FMedSci) in 2009. She was elected a Fellow of the Royal Society (FRS) in 2013.
Alex Ridout
Class of 2015 (GCSE)
Alex Ridout
Alex began playing the trumpet at the age of nine after also learning guitar, recorder, and piano. She studied at AHS for her GCSEs, then went to the Purcell School for Young Musicians.
At the age of 14, she got into the Junior Department of The Royal Academy of Music on a scholarship. A year later, she also got into the Junior Jazz course at The Royal Academy of Music.
Ridout won the jazz award for BBC Young Musician of the Year in 2016, where she competed against her brother Tom and three other jazz musicians.
Ridout leads her own band, The Alexandra Ridout Quintet, and is also a member of The Ridouts, a family band with her brother Tom (saxophone), father Mark (guitar), Tristan Mailliot (drums), and Flo Moore (bass). She is also a full-time member in The National Youth Jazz Orchestra.
from Wikipedia
To learn more about Alex, visit
Rowan Carroll
Class of 1989
Rowan Carroll
Rowan is a British rower. She competed in the women's eight event at the 2000 Summer Olympics. She was part of the quadruple sculls that won the national title rowing for the NCRA at the 1995 National Championships, she also gained a silver in the single sculls.

From Wikipedia
To learn more about Rowan's rowing success visit here.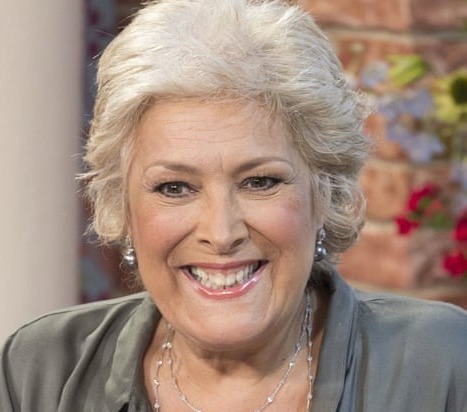 Lynda Bellingham, OBE
Class of 1966
Lynda Bellingham
Linda was born Meredith Hughes in Montreal to a single mother and adopted at four months of age. Bellingham was educated at Aylesbury High School and trained at the Central School of Speech and Drama. Linda was an English actress, broadcaster and author. She acted in television series such as All Creatures Great and Small, Doctor Who, Second Thoughts and Faith in the Future. She was also known for her appearances as the mother in the long-running series of "Oxo Family" British TV advertisements between 1983 and 1999, and as a panellist on the ITV lunchtime chat show Loose Women between 2007 and 2011.
In 2012, she presented her own cookery series called My Tasty Travels with Lynda Bellingham. The following year, she presented the ITV programme Country House Sunday.
Bellingham joined Loose Women on 10 April 2007, and continued as a regular on the show until 2011. In all, Bellingham made more than 300 appearances on the show, including a special appearance in 2014 shortly before her death. Two editions of Loose Women were dedicated to Bellingham after her death.
In 2010, Bellingham launched her book
Lost and Found
, a story of her life and career and toured the country for private readings. Her novel
Tell Me Tomorrow
was published in 2013. In 2014, Bellingham's autobiography,
There's Something I'm Dying to Tell You
, was issued shortly before her death. Her final story,
The Boy I Love
was published posthumously in November 2014.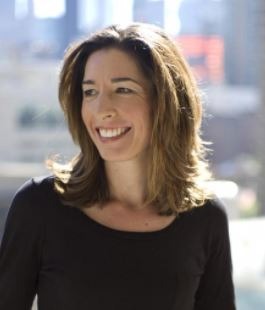 Emma Brockes
Class of 1994
Emma Brockes
Emma is a British author and a contributor to The Guardian and The New York Times who lives in New York.
The daughter of a South-African-born mother, after finishing Aylesbury High School Emma read English at St Edmund Hall, Oxford University graduating in 1997 with a first. At Oxford, she was editor of the student newspaper Cherwell and won the Philip Geddes prize for journalism for her work. She worked briefly as feature writer on The Scotsman, before joining The Guardian in 1997. She has been recognised by the British Press Awards three times, winning the "Young Journalist of the Year" award in 2001 and the "Feature Writer of the Year" award in 2002. She was nominated as "Interviewer of the Year" in 2006.
Brockes's first book, What Would Barbra Do?, was published in 2007. The New York Times Book Review responded: "Spirited, articulate and utterly devourable ... If I could offer [Brockes] any advice, it would be ... to write as many books on as many subjects as she can, as fast as is reasonably possible." Another book She Left Me the Gun: My Mother's Life Before Me appeared in 2013 and featured as BBC Radio 4's Book of the Week.
She is now a freelance writer, but continues to write profiles of major public figures for The Guardian, as well as contributing her own work to The New York Times and other publications.
From Wikipedia
Visit Emma Brockes website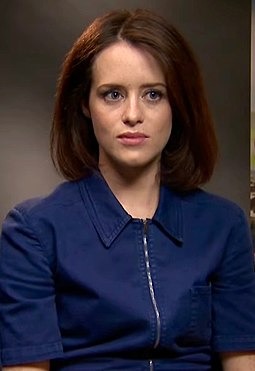 Claire Foy
Claire left AHS in 2002 after which studied drama at Liverpool John Moores University and the Oxford School of Drama, then made her screen debut in the pilot episode of the supernatural comedy series Being Human (2008). Following her professional stage debut at the Royal National Theatre, she played the title role in the BBC One miniseries Little Dorrit (2008) and made her film debut in the American historical fantasy drama Season of the Witch (2011). Following leading roles in the television series The Promise (2011) and Crossbones (2014), Foy received praise for portraying the ill-fated queen Anne Boleyn in the miniseries Wolf Hall (2015).
Foy rose to global prominence with her portrayal of the young Queen Elizabeth II in the first two seasons of the Netflix series The Crown, for which she won the Primetime Emmy Award for Outstanding Lead Actress in a Drama Series. In 2018, she starred in Steven Soderbergh's psychological thriller Unsane and portrayed Janet Shearon, wife of astronaut Neil Armstrong, in Damien Chazelle's biopic First Man. For the latter she received a nomination for the Golden Globe Award, and the BAFTA Award for Best Supporting Actress.
From Wikipedia
Early brushes with more than one medical ailment ended up influencing the rest of Foy's life. For the November 2018 issue of Vogue, Foy tells Nathan Heller that she was an awkward and insecure high-school student who had arthritis, and who kept to herself. I looked shit, I was shit at everything, and my life was going to be a disaster—that's definitely what I felt, she says. During Foy's final year of high school, a tumour (ultimately benign) was found behind one of her eyes. She underwent surgery and steroid therapy, though with steroids come all sorts of things an 18-year-old girl shouldn't have to think about, like putting on loads of weight and this thing called 'moon face,' where you gain water in your face and become almost unrecognizable. And acne, and having a massive eye with black stitches in it, she says to Heller. I didn't care, because I was alive. After recuperating, Foy saved up some funds, deferred from university in Liverpool for a year, and travelled to New York, where she stayed with a friend in a youth hostel in Harlem and toured the city by foot. When she returned, she enrolled in an acting class. The rest, as they say, is history.
from

VOGUE's

article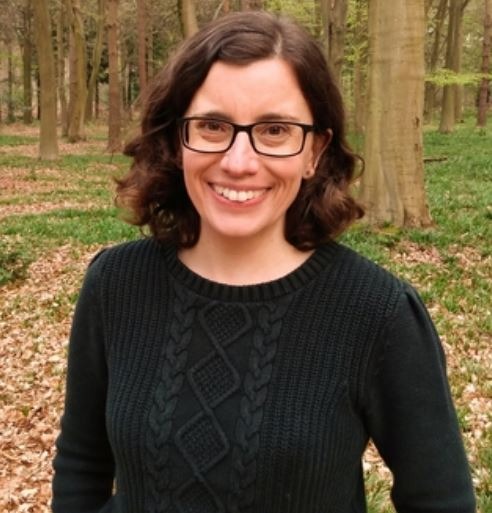 Kathryn Brown, OBE
Class of 1998
Kathryn Brown
Kathryn is Director of Climate Action at The Wildlife Trusts.
Brown has a degree in Natural Sciences from the University of Cambridge and a masters in International Development from University College London and was a research fellow at Imperial College London. She worked for 10 years at Defra as a Senior Scientific Officer on climate change adaptation evidence and carbon budgets . She worked for The Climate Change Committee (CCC) advising the UK Government. She led the production of progress reports to Parliament and government, on topics of health, biodiversity, climate emergency planning, agriculture, water and forestry including the Independent Assessment of UK Climate Risk which includes extensive analysis of evidence gathered by the Committee from 130 organisations.
She was awarded an OBE for her services to climate change research in the New Year's Honours list in 2022.
From Wikipedia
Kathryn Brown awarded OBE for pivotal work on climate adaptation
Kathryn Brown appointed director for climate action at The Wildlife Trusts

Helena Rowland
Class of 2018
Helena Rowland
Helena is an English rugby union player. She plays for England women's national rugby union team internationally and Loughborough Lightning at club level.
At the start of 2018 she represented England U20s in three games. Rowland made her international debut for the senior England 15s team in November 2020 and she played versus Italy as England took the grand slam in the 2020 Women's Six Nations Championship.
She focused on women's rugby sevens for several years, appearing regularly in the World Rugby Sevens Series and part of the team making a bid for the Great Britain squad at the 2020 Olympic Games. When the Olympic Games were postponed due to the Covid-19 Pandemic, funding was cut for the sevens squad and Rowland returned to 15s.
2021, Rowland was contracted for the 2021 Women's Six Nations Championship and started in the opening game against Scotland.
Rowland first played for Welwyn RFC, where she led the Under 15s team to the national sevens title. In 2016 she suffered a fractured tibia that left her off the pitch for six months but she returned to win gold at the 2016 School Games for the South East team.

In 2017 she moved to Saracens Women and was part of the Premier 15s winning team in 2018.
After playing sevens rugby at international level, Rowland returned to the Premier 15s in 2020 with Loughborough Lightning.
She began her rugby career at Aylesbury RFC, aged six, going on to play for Tring and Bicester RFC.
From Wikipedia

From Aylesbury RFC to the Olympics - Helena Rowland scores for Team GB against New Zealand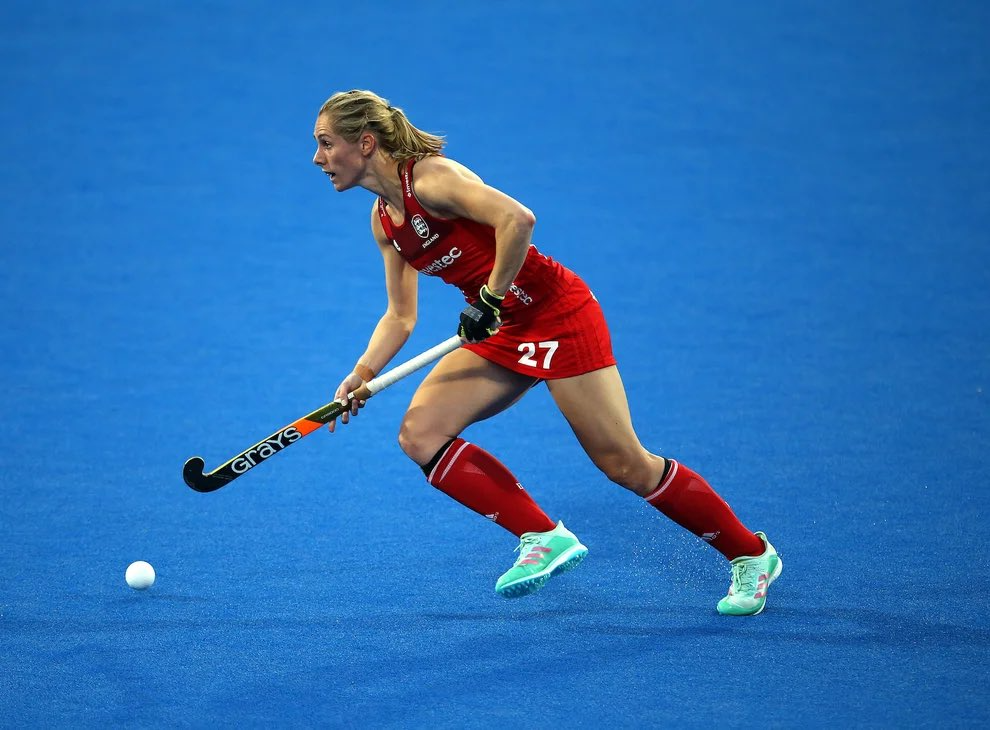 Jo Hunter
Jo Hunter (born 27 May 1991) is an English field hockey player who plays as a forward for Buckingham and the England and Great Britain national teams.
She haHunter plays club hockey in the Women's England Hockey League Premier Division for Buckingham.s also played for Surbiton, Beeston, Leicester and Aylesbury HC.

Hunter made her senior international debut for England against South Africa on 4 Feb 2013.

From Wikipedia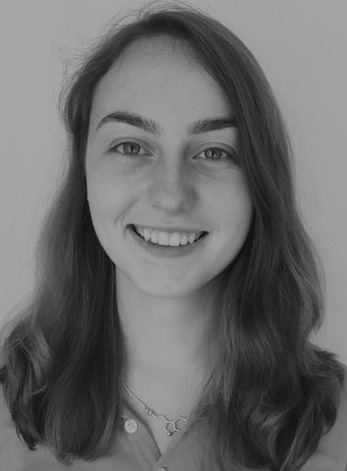 Charlotte Watson
Class of 2014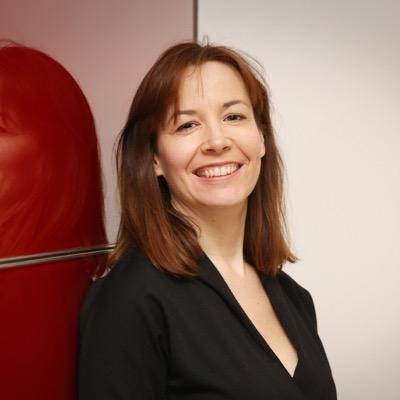 Lucy Sinclair
Class of 1991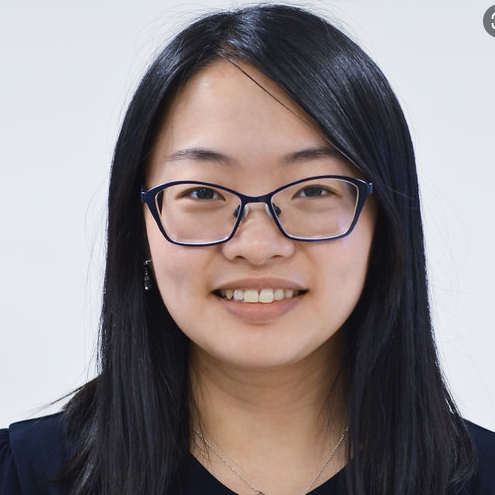 Kan Yan Chloe Li
Class of 2013
Kan Yan Chloe Li
Read Chloe Li's Student Profile from UCL here